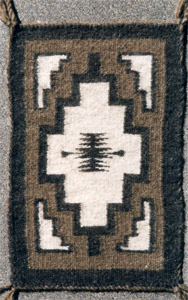 Woven as a gift for Don Roberts, Pati's father.
Lopi yarn was unravelled from a partially woven sweater.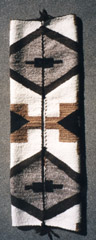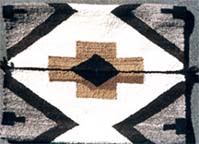 This blanket was designed as a man's wearing blanket so when wrapped around, a new pattern is perceived (see insets.)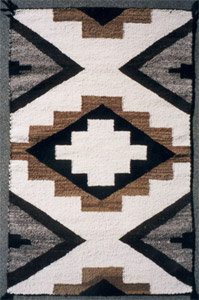 Woven as a gift in 1976 for Pati Belknap upon earning her B.A. in Fine Arts from Goddard College (Vermont) during a special External Adult Degree Residency Program held in Monterey, CA.
Yarn was spun and dyed by Inez Miller in her home in Kayenta, AZ and traded to Bruce for all of his Travelers Cheques.